Click here for a printer-friendly version of this event.
The Masters Center for Transformation (MCT) Presents
Foundational MCT Training for Professionals
Working with the Physical, Mental, Emotional, Social, and Spiritual
in an Intuitive Integral Context

Three Weeklong Modules, starting April 2014
Limited to 10 participants only

ROBERT AUGUSTUS MASTERS, PhD
(Assisted by Diane Bardwell Masters)

INTRODUCTION: Imagine an approach to healing and well-being that integrates the psychological, somatic, emotional, social, and spiritual with exceptional effectiveness and efficiency. It's Integral.
Also imagine that this approach does not rely upon nor operate from any preset methodology, but rather allows structure and direction to spontaneously arise in fitting accord with our real needs, whether in individual, couple, or group contexts. It's Intuitive.
And imagine that this approach works deeply and thoroughly with all our emotions, going to the heart of each, recognizing that emotion connects body and mind, past and present, intention and action, containment and expression, biology and biography. It's Emotion-Focused.
And imagine that this approach operates in a deeply relational context, making a priority out of illuminating and deepening the connections between ourselves and others, and also between various aspects of us. It's Relational.
Finally, imagine that this approach's emphasis on relatedness is rooted in intimacy, not only intimacy with others, but also intimacy with all that constitutes us — including our every emotion — so that the personal, interpersonal, and transpersonal are all together honored and worked with. It's Intimate.
This, all brought together in the context of our innate wholeness, describes the kind of work that you can expect to engage in and learn in this training.
Limiting this training to 10 participants only ensures that each person will have ample time to receive in-depth work and training. The training will be both a sanctuary and crucible for working with your edge psychologically, emotionally, and spiritually.
Your experience in the training will be enhanced by being in an ongoing group with kindred spirits who are as deeply dedicated to their own personal work and evolution as they are to being as skilled a guide as possible in their work with others.
PURPOSE: The purpose of this foundational training is twofold: (1) to engage in very deep personal work; and (2) to deepen and expand your capacity to guide others through a dynamic, intuitively structured approach that optimally integrates body, mind, emotion, and spirituality.
The training will blend your personal work and your work with others; much of the teaching will directly emerge from whatever personal work needs to be done. The deeper your work on yourself, the more effective your work with others will be. If you resonate with this, you'll feel at home in the training.
This training is the prerequisite for further MCT trainings.
STRUCTURE:
Module One (April  6-12, 2014): Introduction
Location: Ashland, OR
In this module personal work will be the priority. Such work is essential for the training that will follow. There will be some teaching as well (gestalt, emotional deepening, directional guidance and flow, dreamwork, therapist presence), basically to introduce our way of working.
Module Two (June 22-28, 2014): Deepening
Location: Ashland
In this module personal work will coexist with teaching. Practice will begin.
Module Three (September 7-13, 2014): Integration
Location: Ashland
In this module personal work will coexist with teaching. Practice will be reinforced and deepened.
Between modules there will be practice sessions with other participants and ongoing support from Robert and Diane.
View Ashland Travel & Lodging Information
TUITION: $7500. Deposit of $1000 required, nonrefundable after February 1, 2014. Full payment required by  March 1, 2014. Contact our events staff here.
PREREQUISITES: (1) A minimum of 3 years working full-time as a psychologist / psychotherapist / counselor /coach. Please write at least a page or two about your work experience as a healing professional, your approach to working with clients, and your professional goals.
(2) Previous in-person work with Robert and Diane. If you have not yet had such in-person work, please fill out our Client Application and read Experiencing the Work.
(3) Have read Robert's books Spiritual Bypassing, Transformation through Intimacy, and Emotional Intimacy, and listened to his audio program Knowing Your Shadow.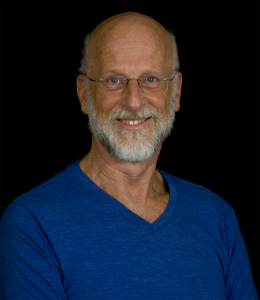 Robert Augustus Masters, PhD, is a relationship expert, a psychospiritual teacher, and a transformational guide, with a doctorate in Psychology. He is the cofounder, with his wife Diane, of the Masters Center for Transformation (MCT), a school featuring relationally-rooted psychospiritual work devoted to deep healing and fully embodied awakening. A substantial portion of his work involves training MCT practitioners. He is also the author of fourteen books, including Transformation Through Intimacy and Spiritual Bypassing. At essence his work is about becoming more intimate with all that we are, in the service of the deepest possible healing, awakening, and integration. He works side-by-side and in very close conjunction with Diane. His website is www.robert­masters.com.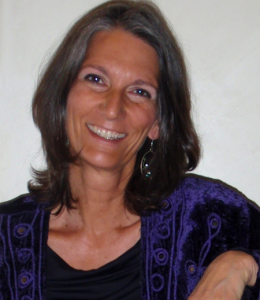 Diane Bardwell Masters, Robert's wife and spiritual partner, works with him in their sessions, groups, and trainings, contributing deeply to the work being done. She is a relationship expert, intuitive healer and Reiki master, and a songwriter, professional singer, and sound healer. She brings great heart and insight to the work she shares with Robert. See www.dianebardwell.net.
---
The structuring of our groups and trainings is not preset, but rather is allowed to spontaneously arise in fitting accord with the energies and needs of participants. This keeps the work — and teaching — fresh, vital, alert, immersed in a flow akin to that of good conversation between intimates, a flow that dynamically supports openness and breakthrough. The "container" for this work is perhaps best described by the classical Greek word temenos, meaning a sacred enclosed space, a vessel or environment in which transformation and optimal learning occur.
Our groups and trainings feature a dynamic mix of psychospiritual guidance, gestalt, bodywork, spiritual deepening, dreamwork, relational dynamics, and emotional opening, along with fitting instruction. All the work is intuitively done in the context of everyone's innate wholeness. For a sense of what happens in such an environment, see Our Groupwork in Practice [please link to this]. In our trainings there is, of course, much more teaching, but this is not done not apart from all the personal work that is happening, arising instead in intimate conjunction with it, so as to optimize whatever learning is happening.